Glitter Everywhere
Evewear, an imaginative indoor/outdoor loungewear brand based in Los Angeles, was looking for an identity and website that complimented their iconic garments. Embellished with youthful details such as tiny, heart shaped buttons on each piece of clothing, the brand's pieces are reminiscent of up-all-night slumber parties with your best friends in 1999. Working alongside designer Talia Eve, we fashioned a glittery, dream universe for Evewear.
Bridging the gap between kitsch and refinement, we developed a classic typography system and custom logotype. The logotype is a bold, contrasting serif that gives the brand presence at a variety of different sizes.

A custom swash monogram as well as a heart monogram can be used interchangeably in smaller settings and add a sense of warmth and familiarity to the system.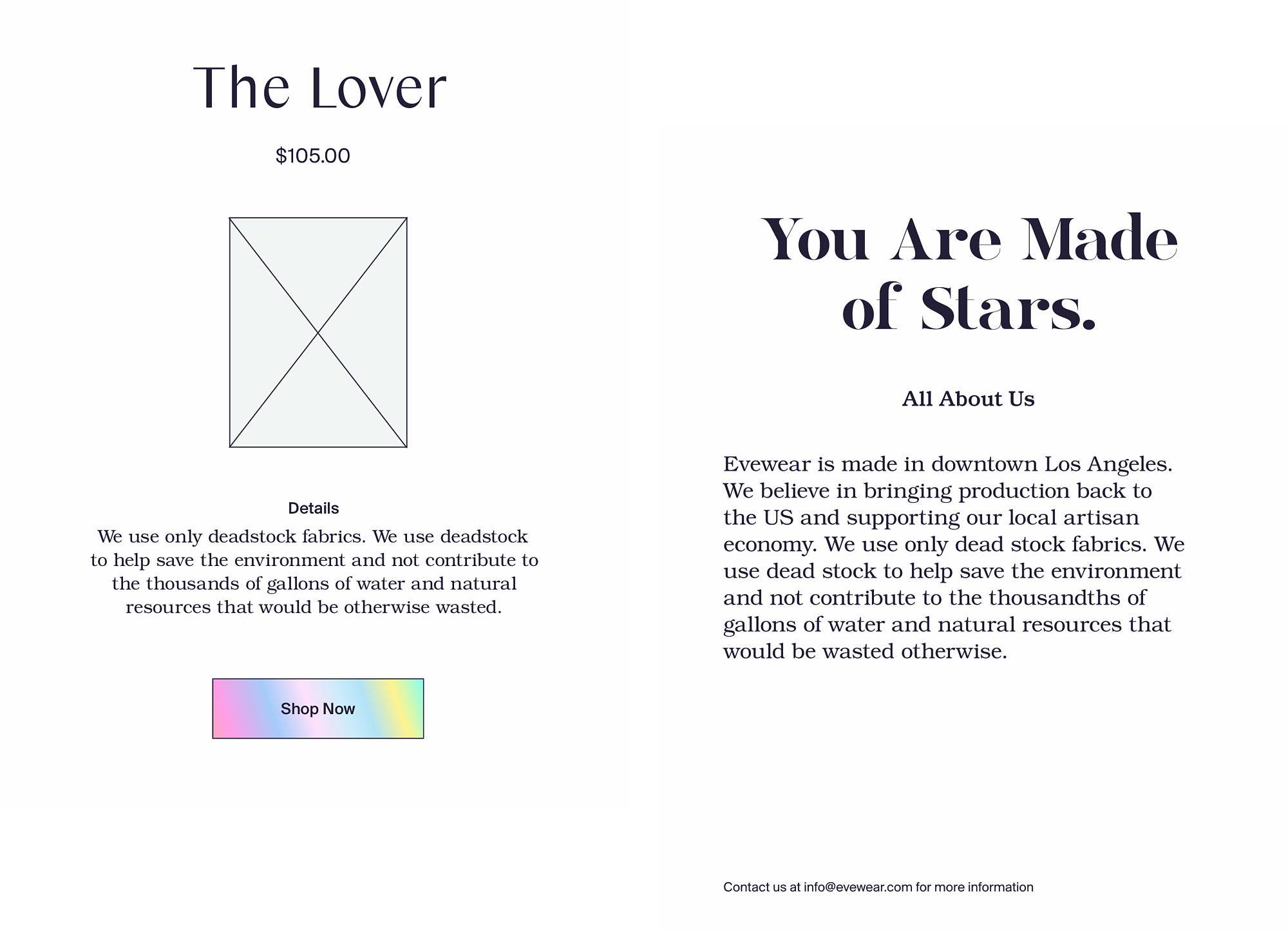 Examples of the type system in use from the brandbook.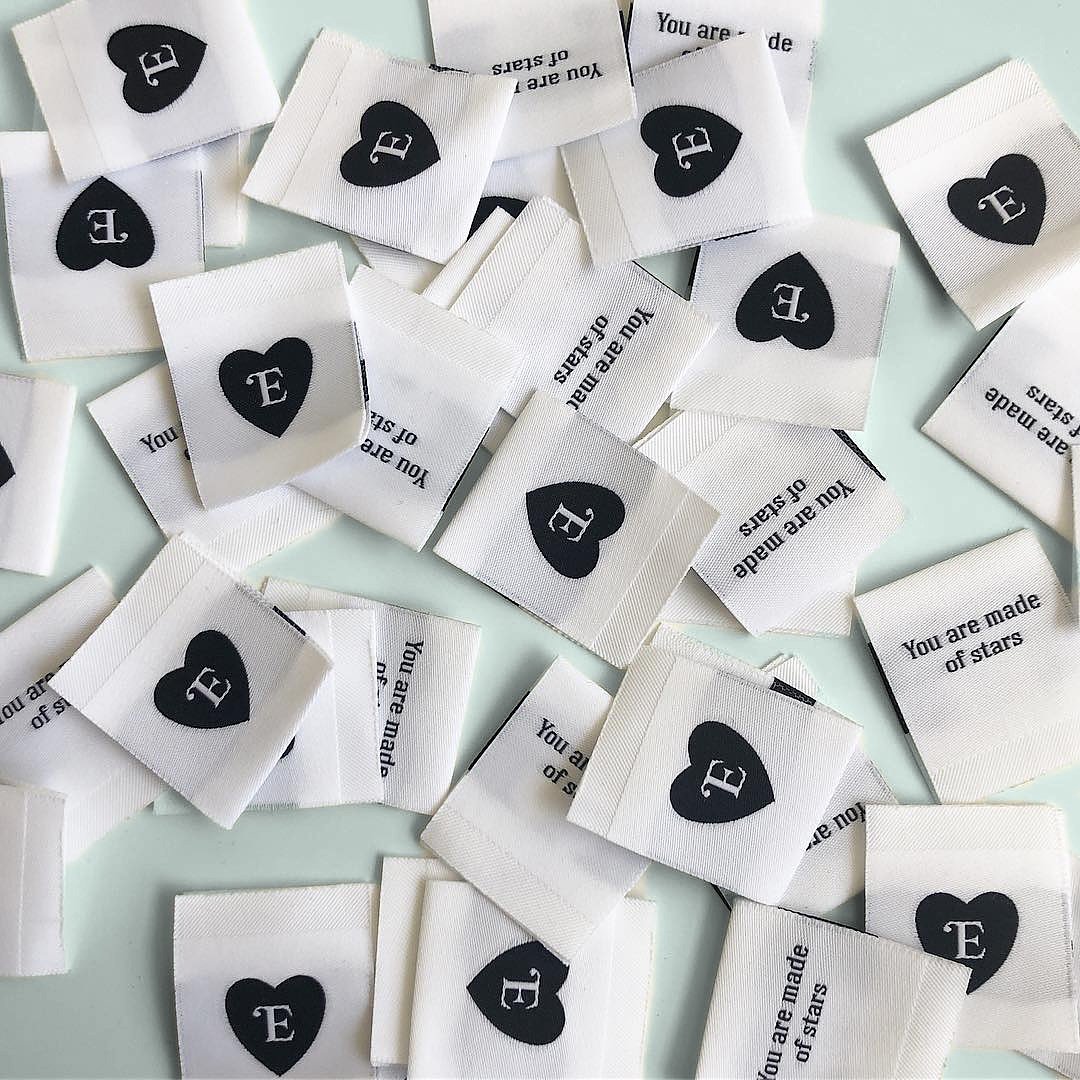 Examples of the type system and monogram on clothing tags.
---

Talia Eve once said that she wanted to create a product that's accessible, and sleepwear fit the bill because "everybody sleeps." We wanted to capture this inclusivity throughout the color system and illustration style. Iridescence, the celebration of every color, and the reflective nature of glitter were natural fits. We created our own iridescent painting and glitter animation used throughout the branding.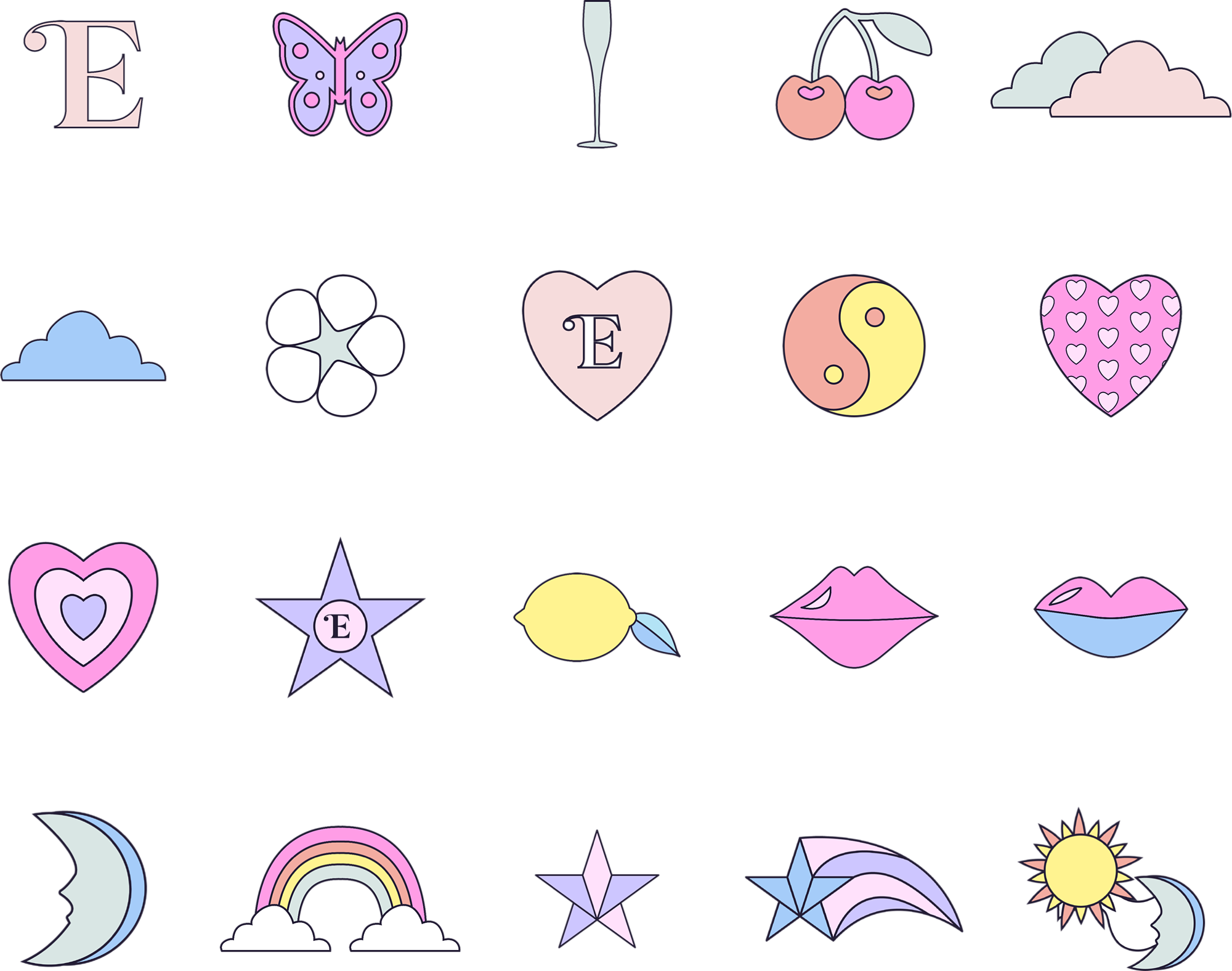 Additionally, a custom set of icons (both flat with subtle glitter, and full blown, holographic stickers) were created and used across the site. The glitter-ized stickers spoke to the brand's late 90s/early 2000s nostalgia and remind us of a more utopian internet.
---
Maximalist E-commerce Site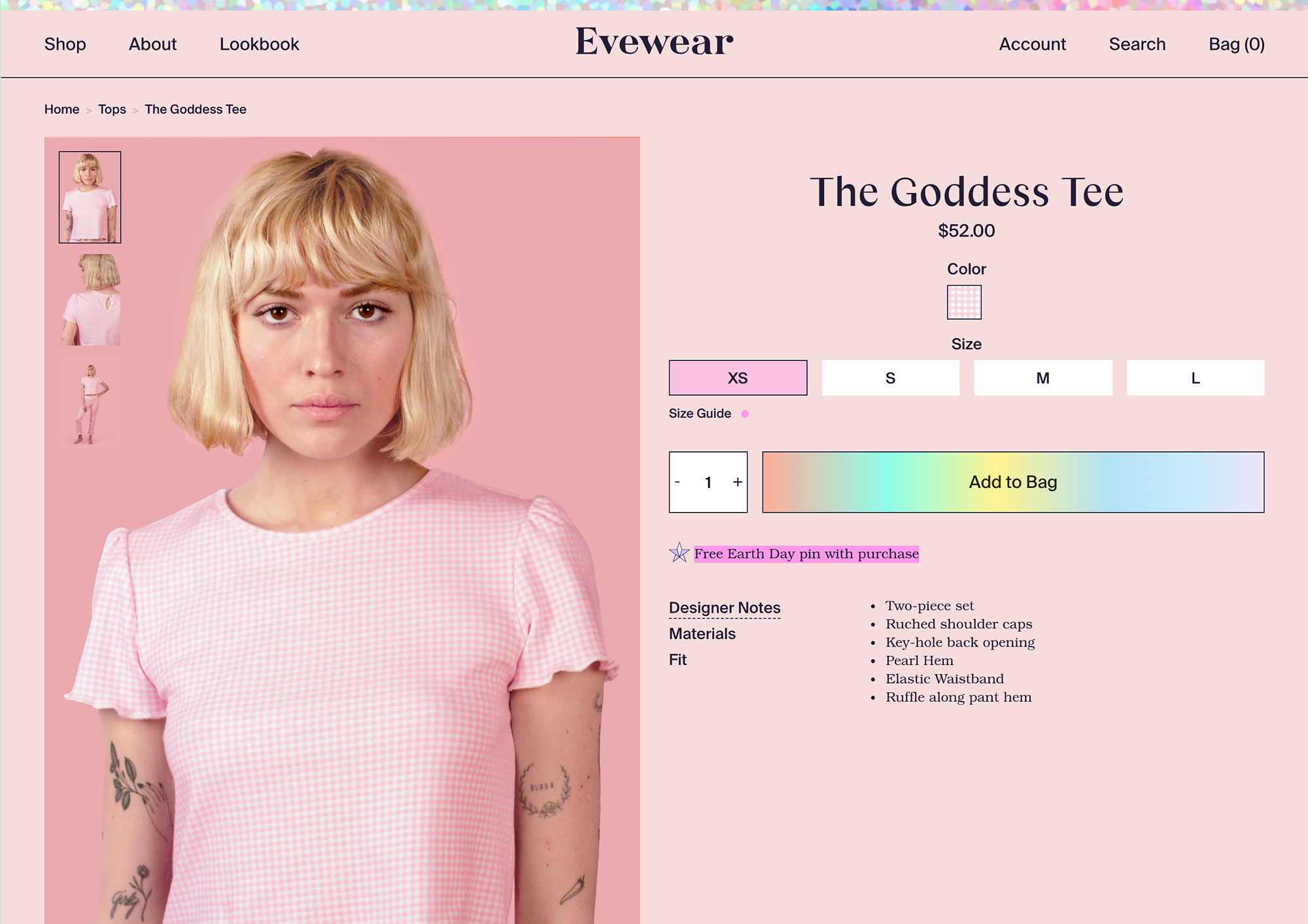 Maximalism became an obvious theme throughout this process. We wanted to bring this idea to the e-commerce site without breaking the shopping experience.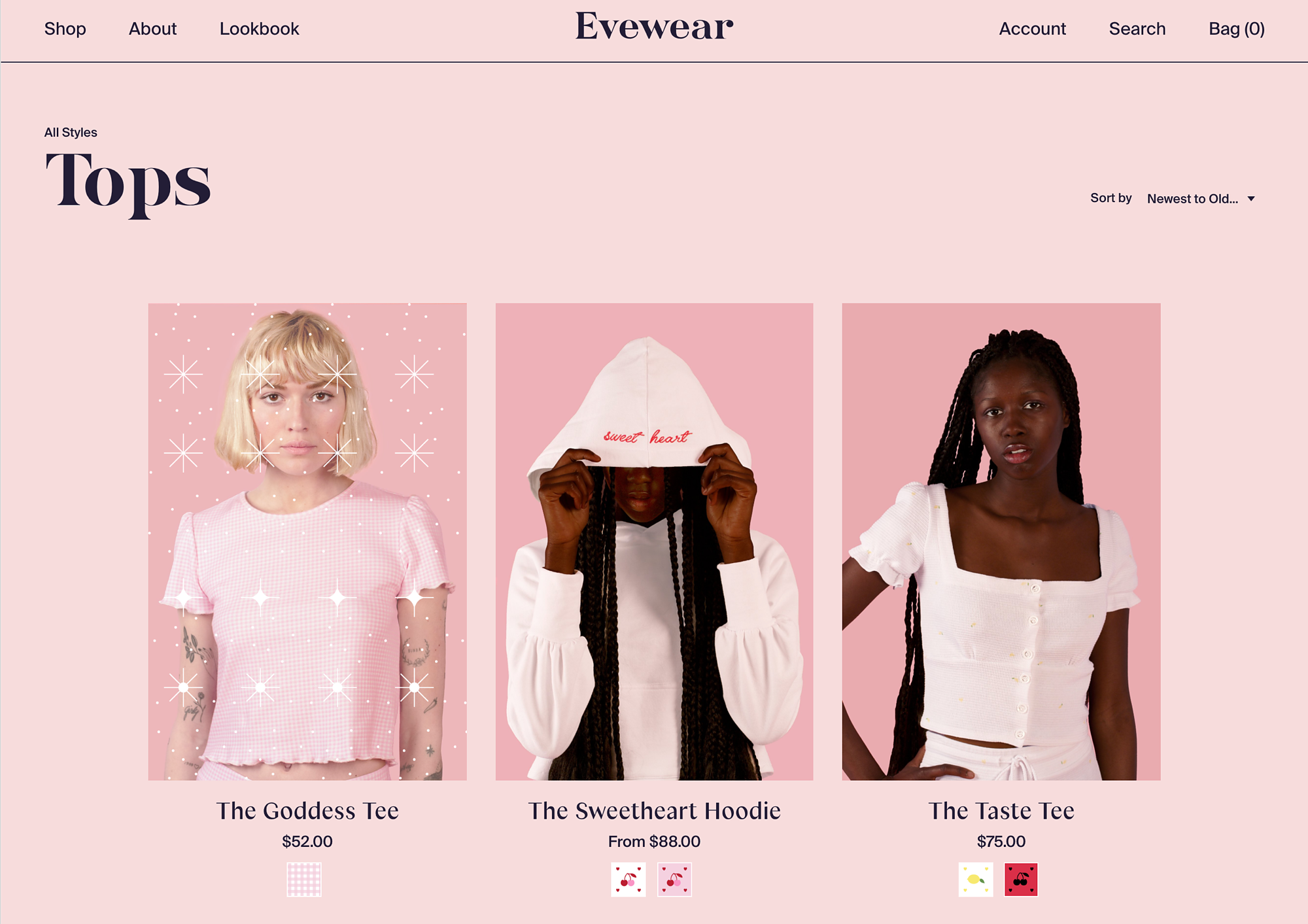 The website had an intuitive site structure and layouts that emphasized legibility, while brand moments emerged throughout interactions that highlighted the shopping gestures.
---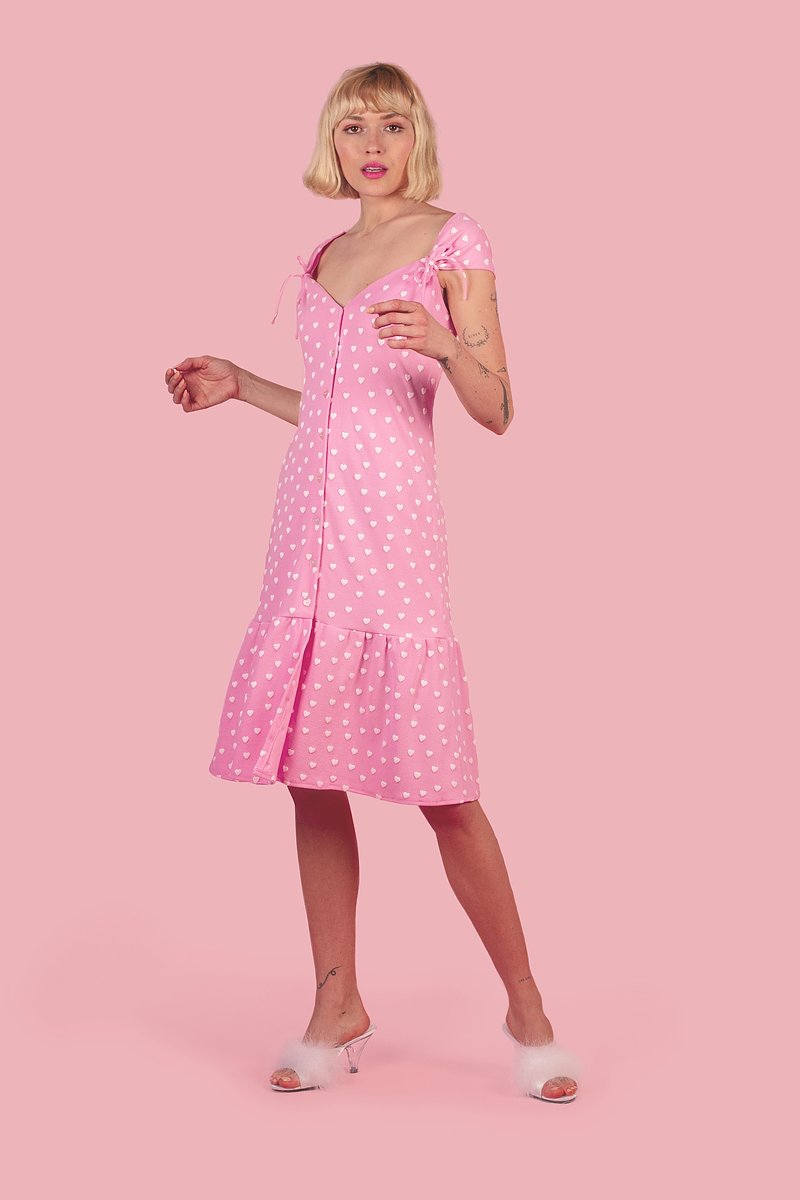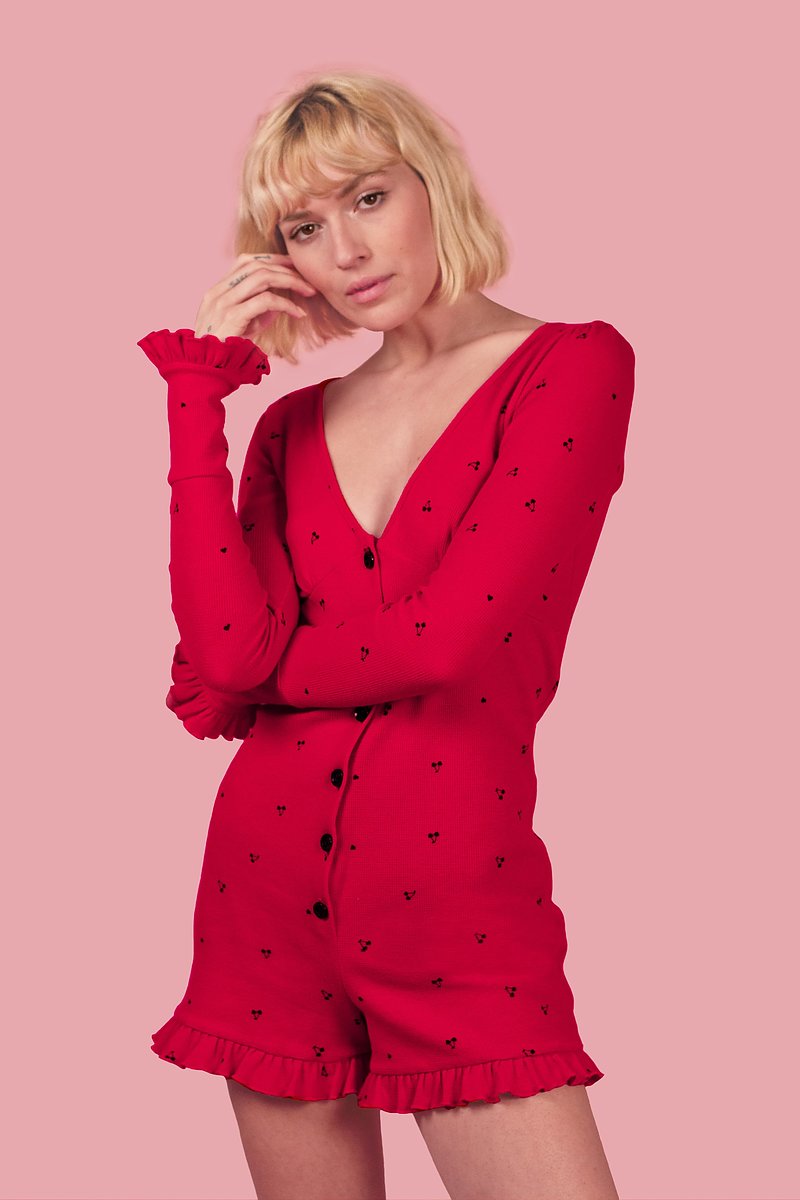 To help standardize the site photography, we art directed and spearheaded the process of reshooting Evewear's entire product catalog.
---
Evewear has a strong ethical and sustainability mission. All of the products are produced from deadstock fabrics and made locally. We wanted to celebrate this story and highlight it in several places throughout the website so we helped write and develop this messaging on the about page and throughout the website.