A Tool for the Art Community
In collaboration with Art Handler, an avant-garde e-pub profiling the lives of art handlers, we developed an identity and website for an art-focused international job board. We sought to create a practical and thoughtfully designed tool for the art community that blended usability with Art Handler's signature sense of humor.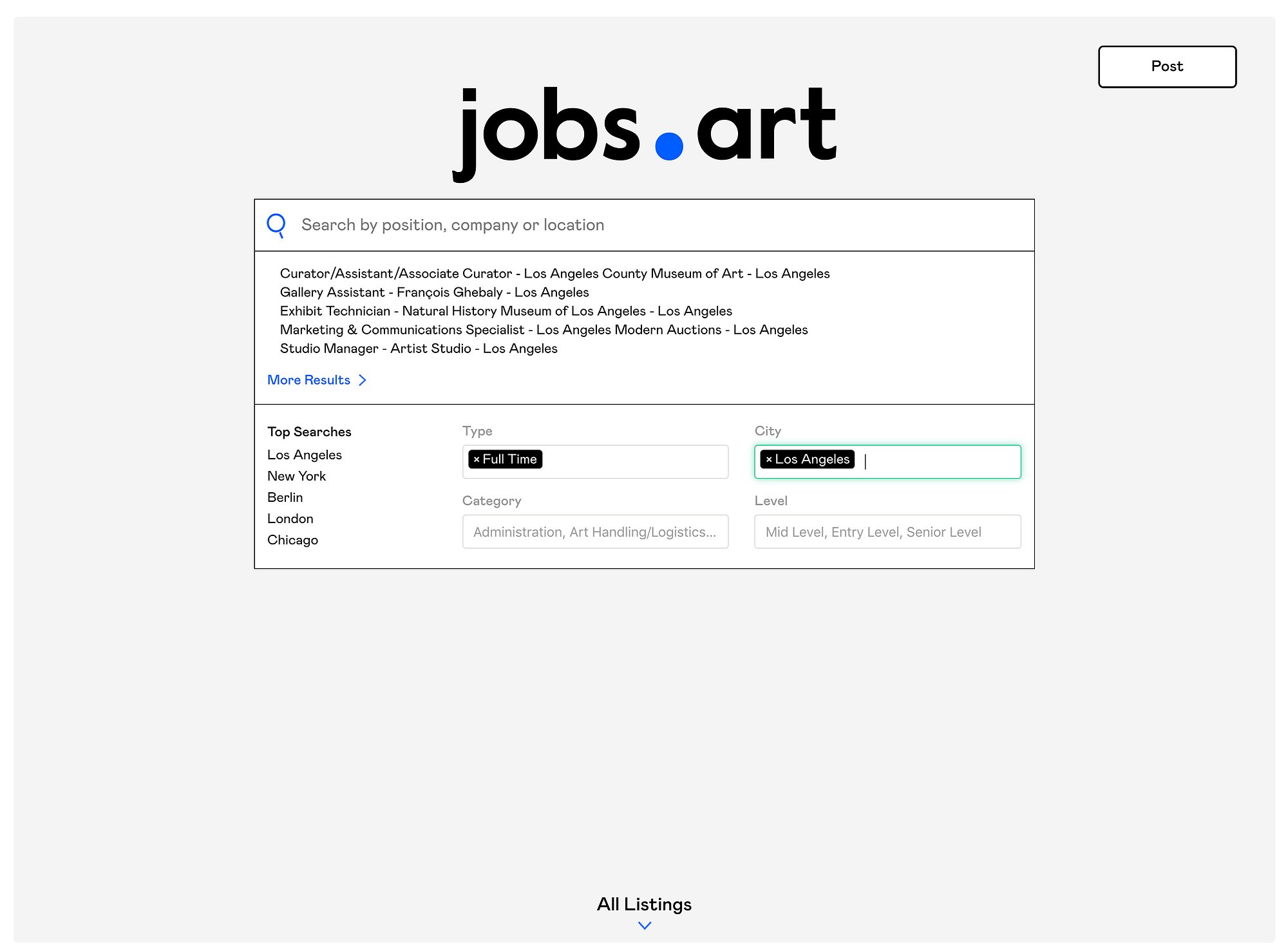 The website features a complex, multi-faceted search that instantly retrieves relevant results. On the backend, this is achieved using the power and flexibility of Elasticsearch.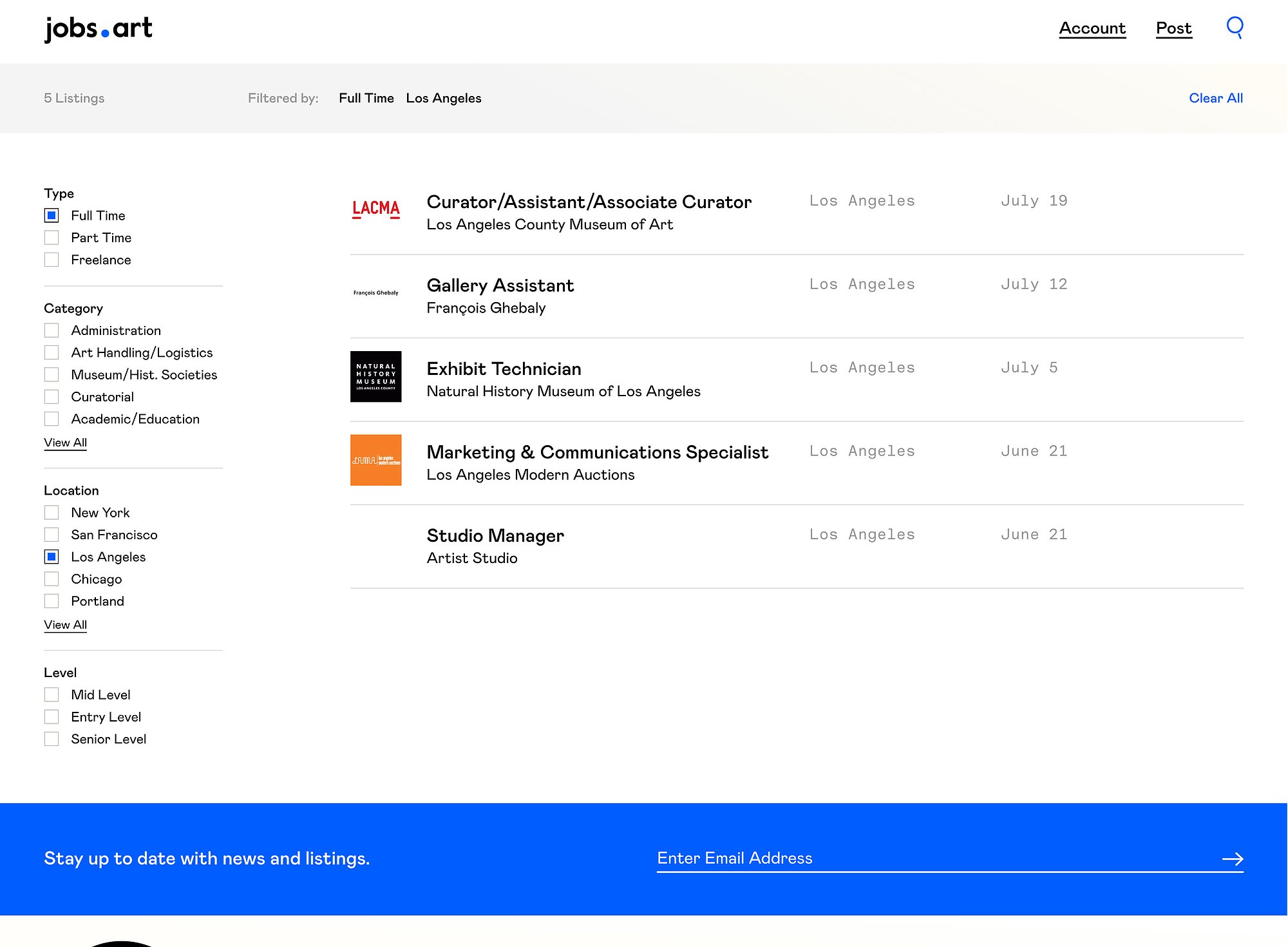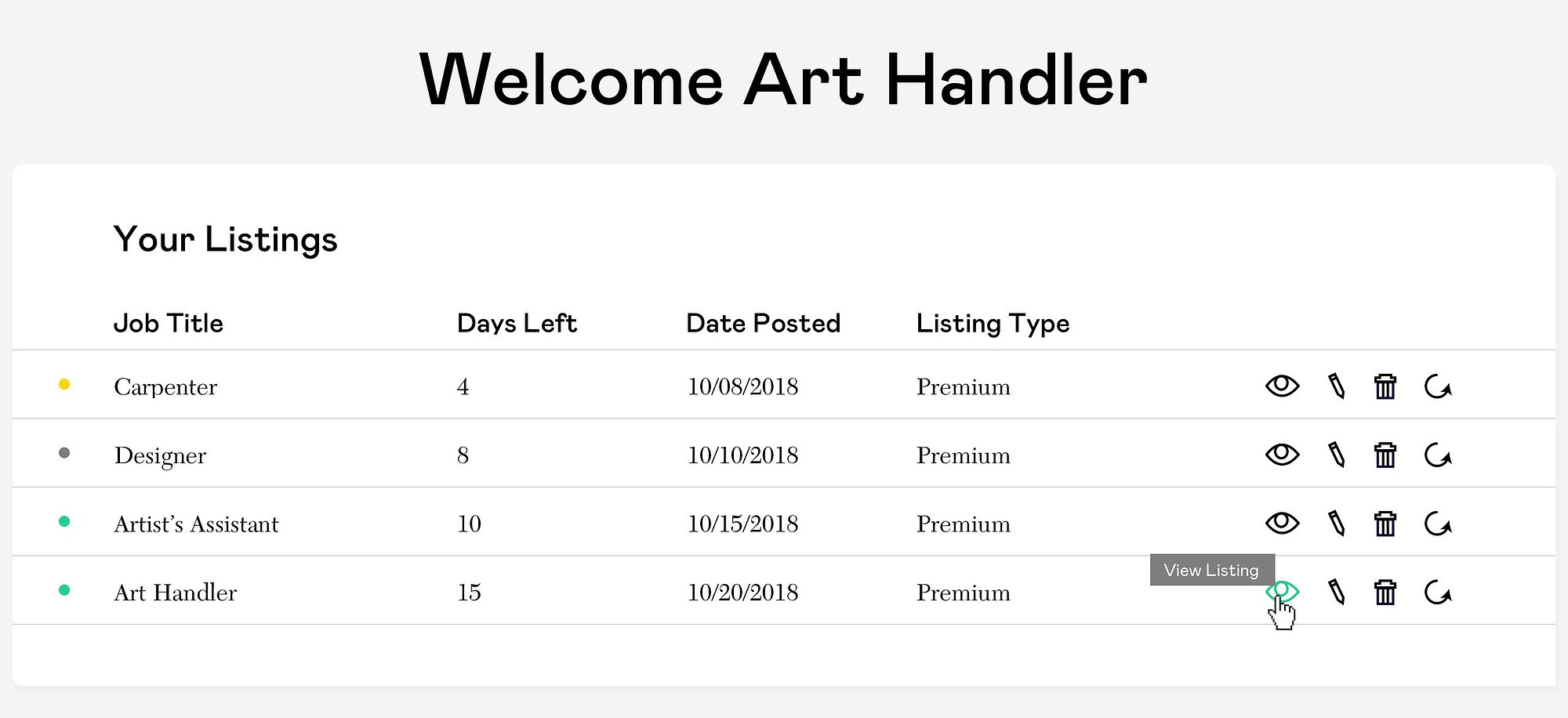 We prioritized legibility and usability throughout the interface, which includes the behind-the-scenes employer portal, as well as all the listing pages.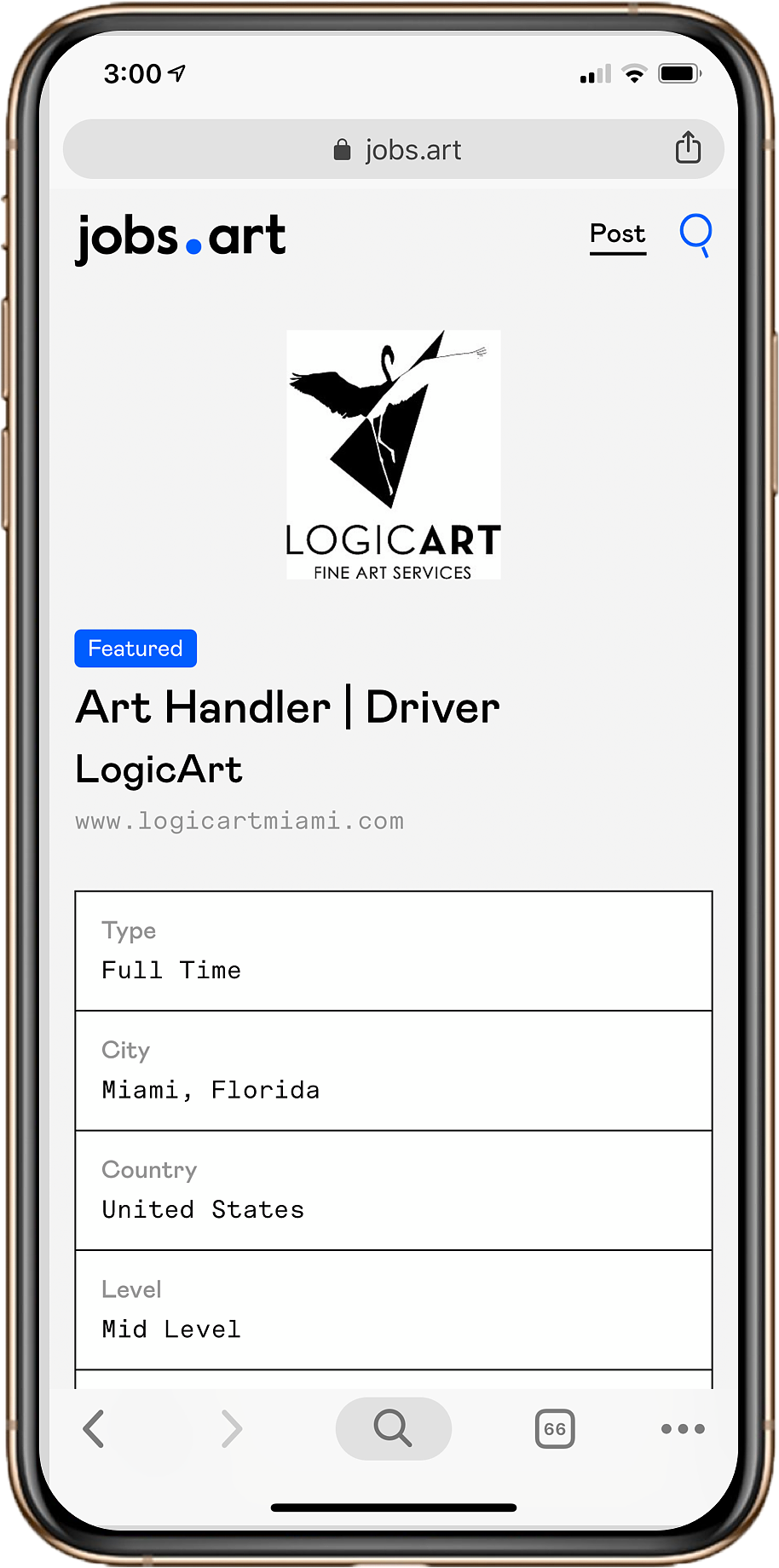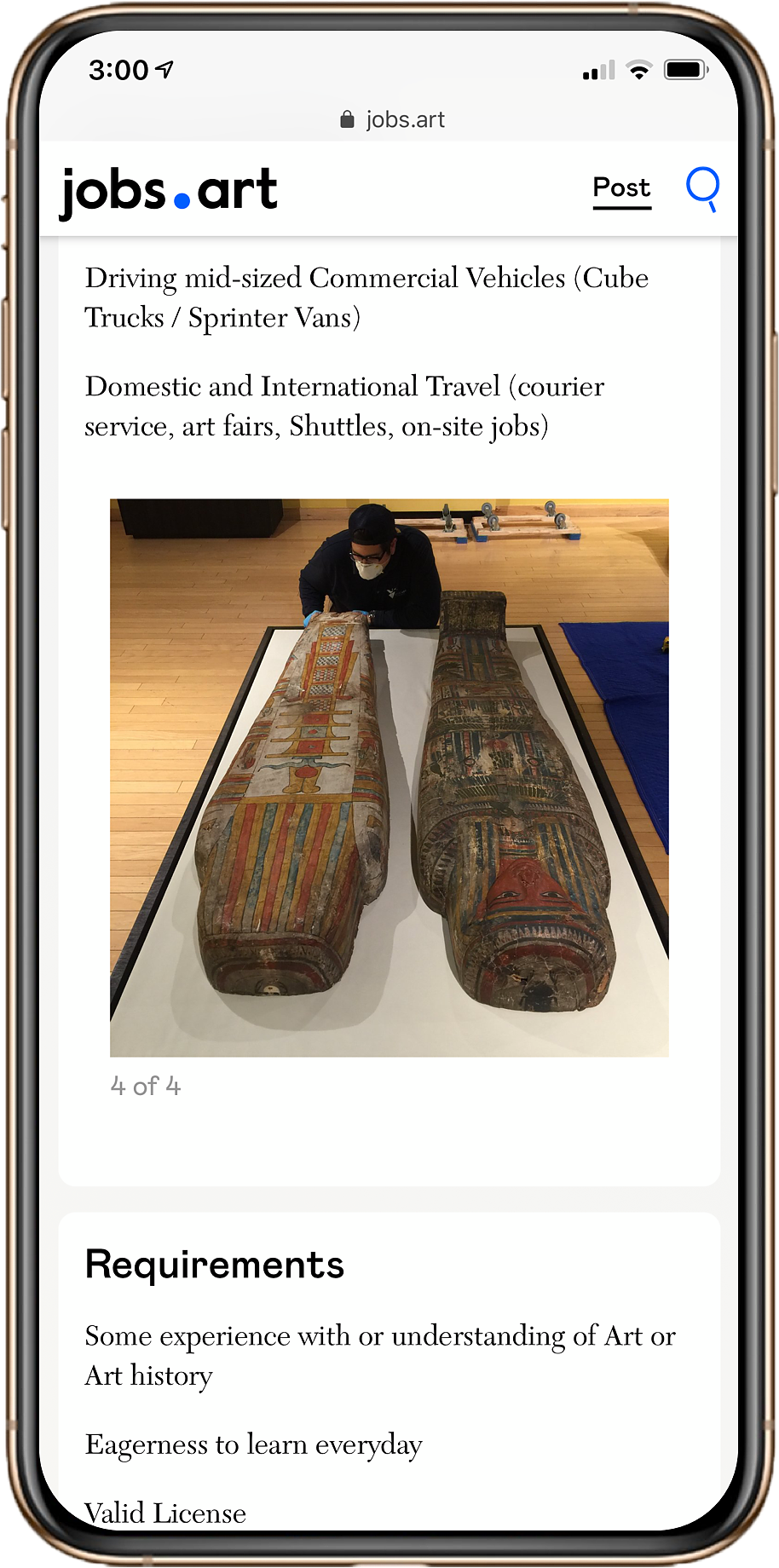 Humor was introduced in small moments such as on the 404 page.
---

While we prioritized functionality, we also developed a tongue in cheek corporate identity throughout the marker and brought it to life with animations that referenced stock corporate graphics.
---
We developed a system for communications through instagram stories (shown above).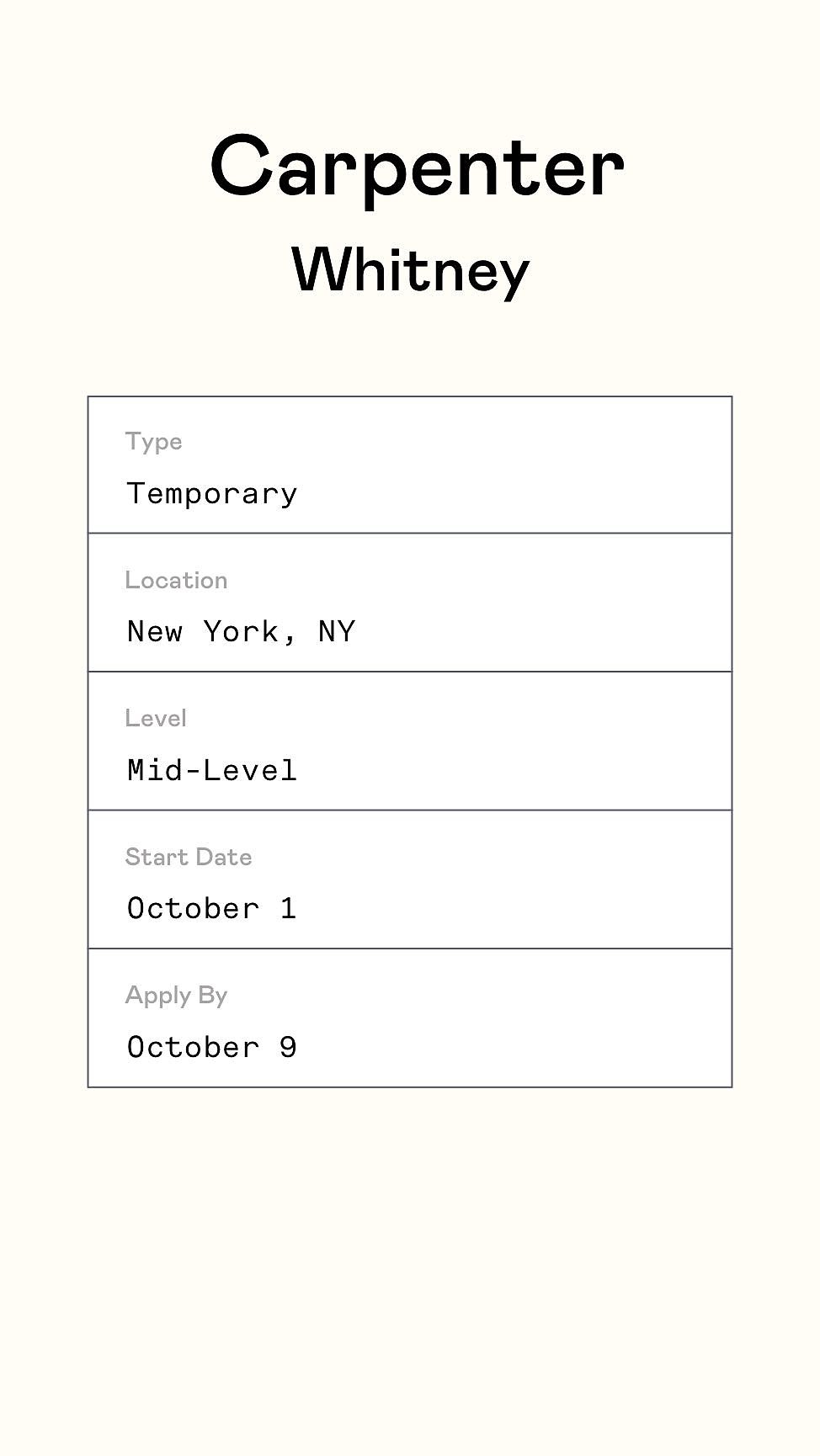 We also created a shortcut for posting instagram stories of job listings. Just add "/ig" to the url of a job listing.