Accessibility Meets Style in this Online Environment
Open Style Lab is a nonprofit organization committed to making style accessible for everyone, regardless of their cognitive and physical abilities. We developed a website that was clear and intuitive for all users with strong, graphic details throughout and the goal of being WCAG AA compliant.
Because Open Style Lab is directly focused on supporting an organization commited to accessibility, we used it as an opportunity to reflect on what factors go into creating a clear and intuitive experience for the largest audience. Through our research, legibility, scale, and language became prominent themes in the design that helped ease of use across different audiences.
We noticed that many accessibility tools allow for zooming in to parts of an interface, so we wanted OSL's design language to remove that need and feel adequately magnified, which became a central component to the visual language. The large-scale motif was integrated throughout the huge typography, the size of the imagery, and interface elements across the site.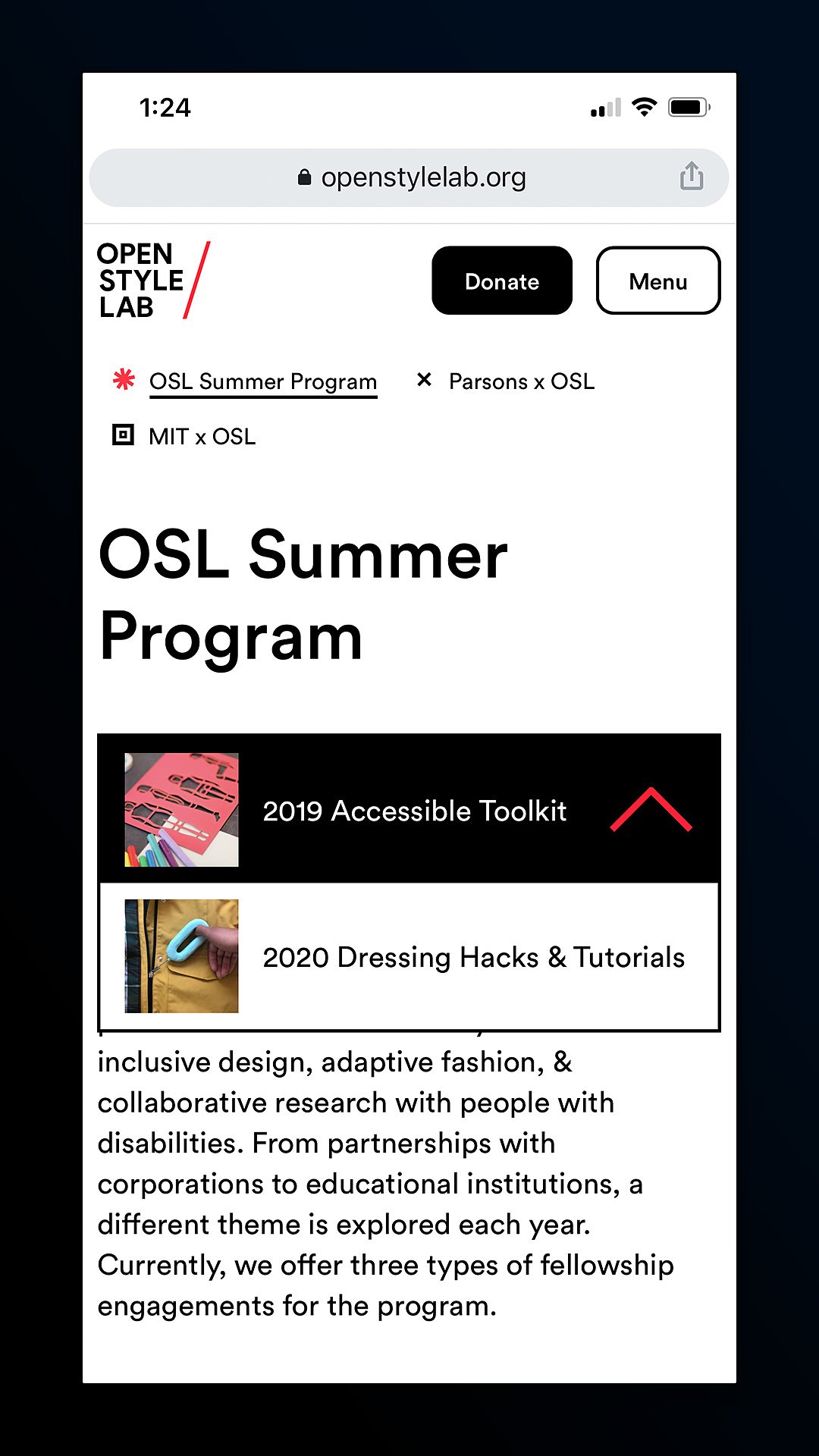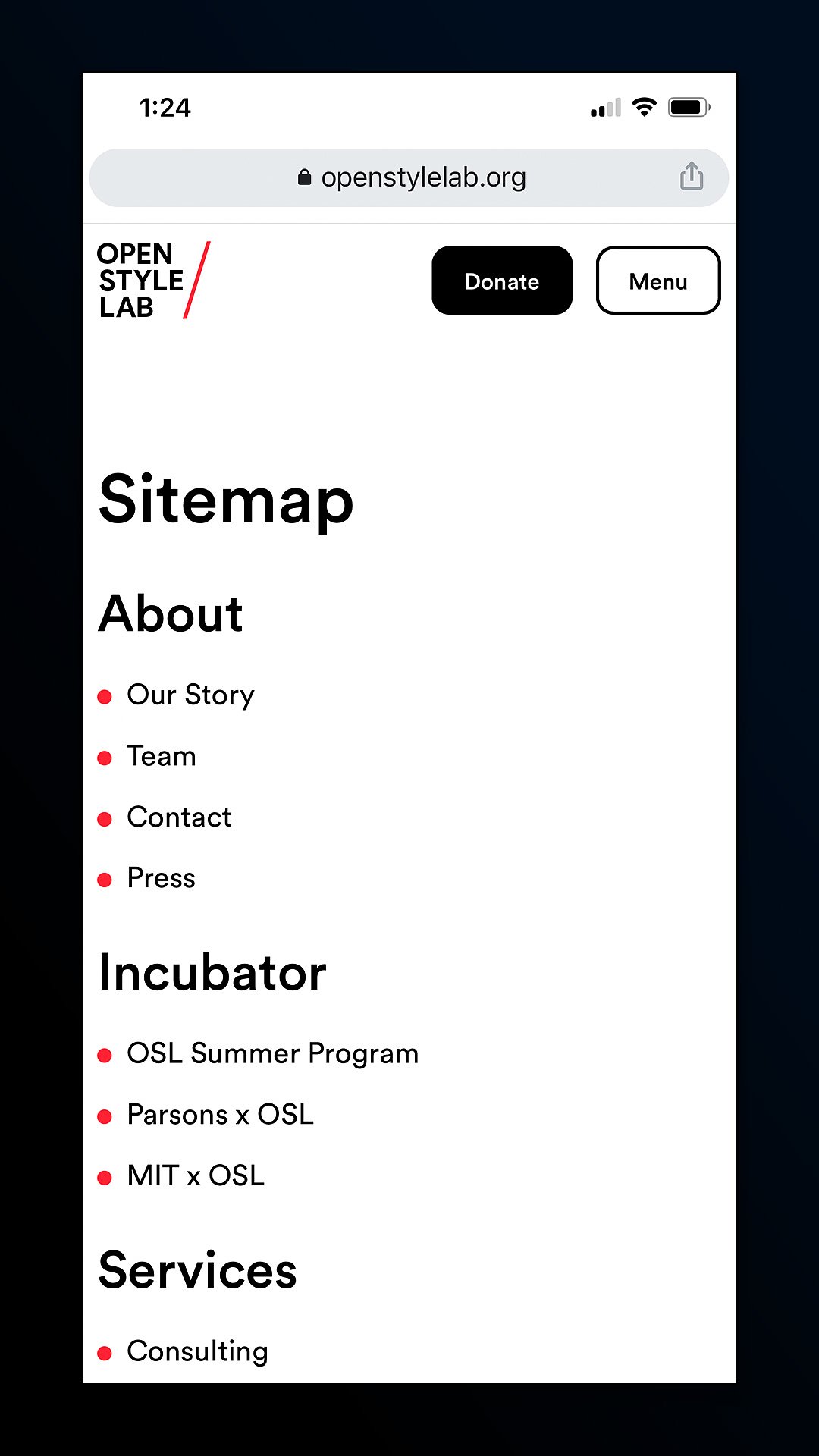 Informative Interface Elements
Scale expanded to prominent visual cues that highlighted context and interaction. To avoid adding extra details, we stuck with a controlled color palette of black, white, and red and worked within that system to showcase new information and exaggerated user interface details, such as drop downs and toggles
We also added a thumbnail view of the contents in dropdowns to add both text support and visual information to clue in users on what they're going to navigate to.
Native HTML is already quick to load and works across browsers. While we wanted the website to feel customized, we didn't want to deviate away from a core functionality that already works well. We developed a custom video module that used native HTML video captions layered on top for these latter needs, which you can see in action on the about page above.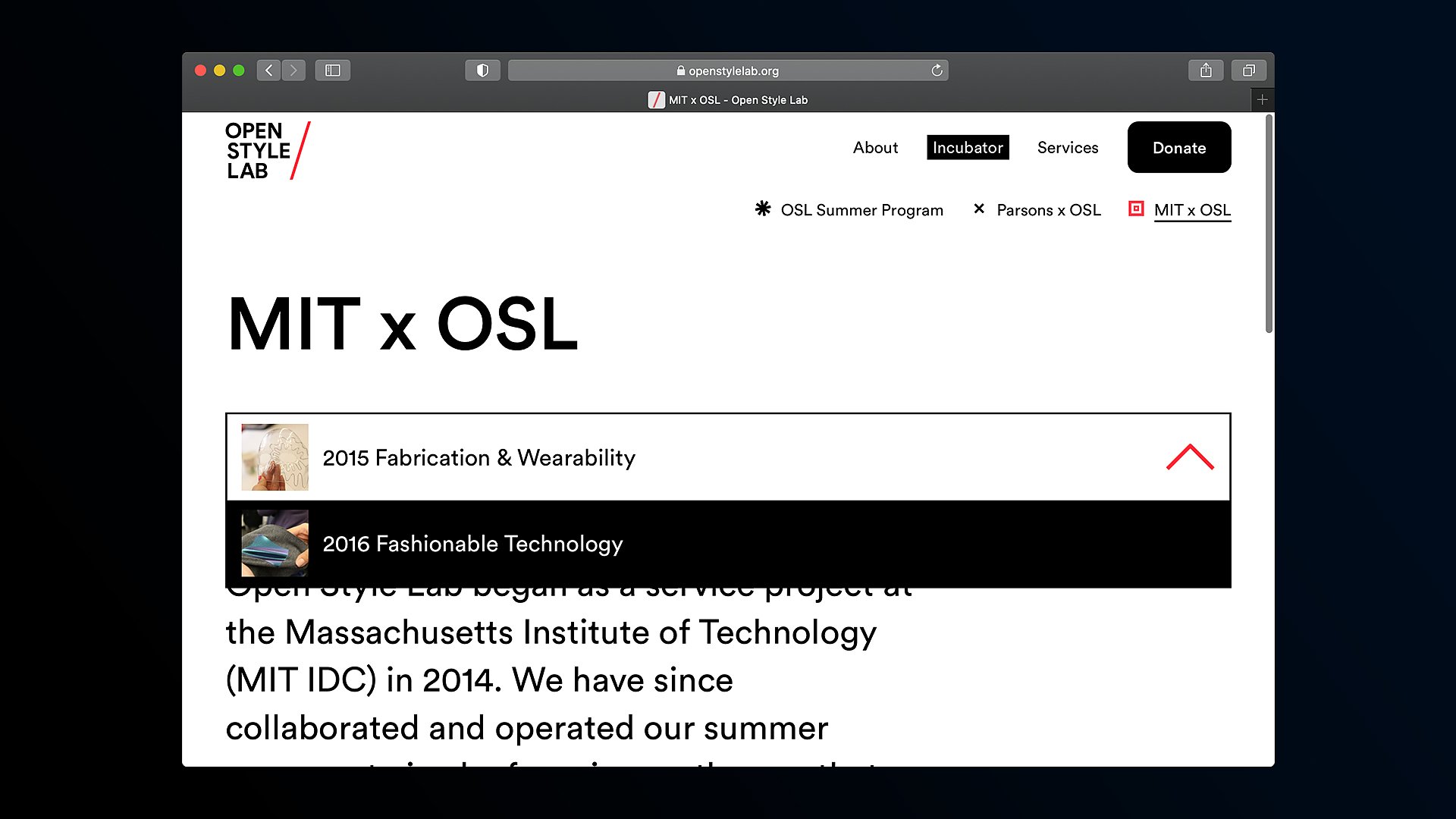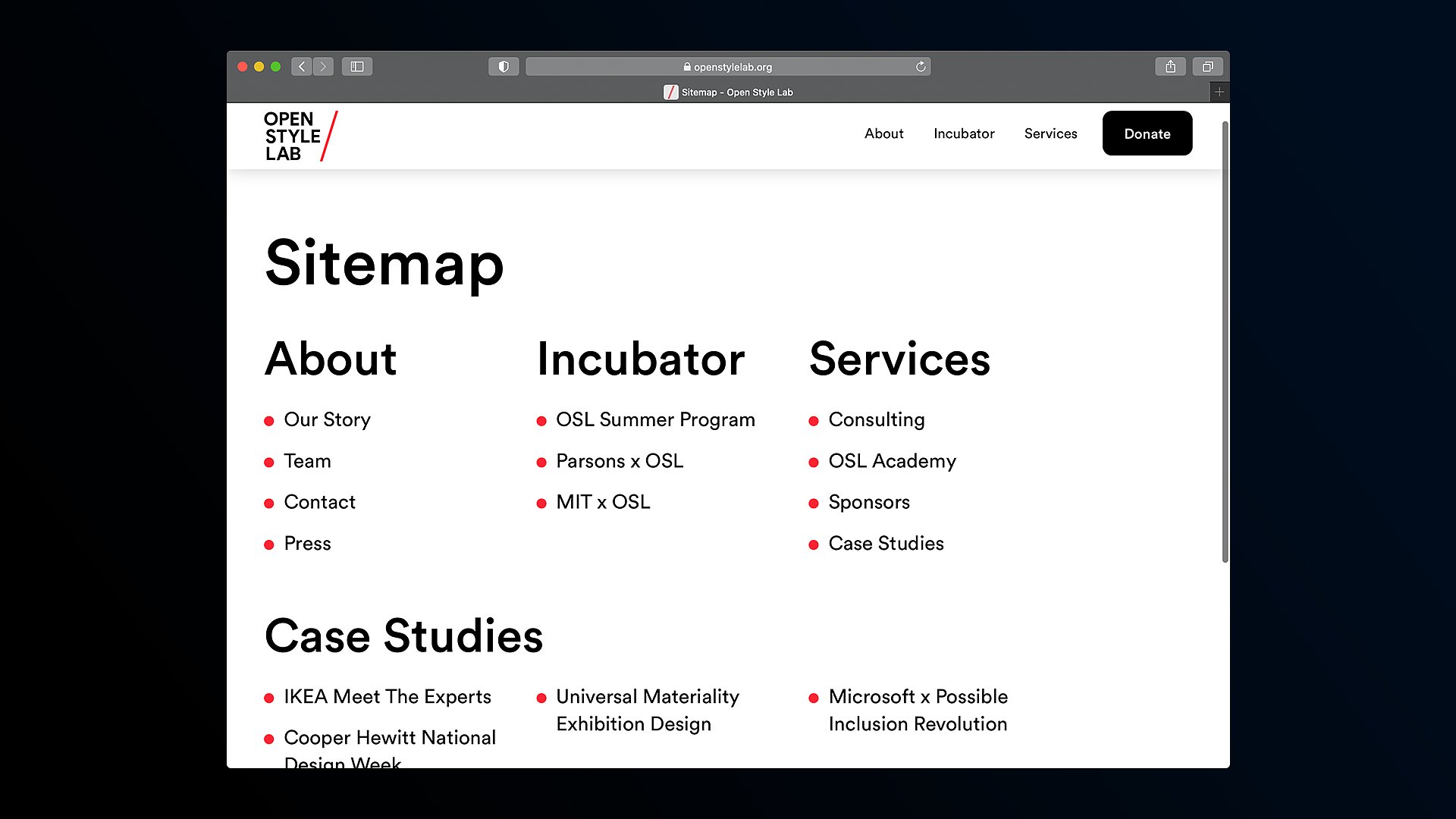 Multiple Ways of Navigating
Because users have varying ability levels, it was important to have a range or people test the site out and provide feedback. Once the website was on a staging environment, we had Open Style Lab's team members test it out. Through doing this, we learned that while the navigation was clear, it could be more immediate by incorporating a sitemap. The sitemap highlights all of the contents of the website in one direct place and we brought this in as the first link that appears when navigating the website through your keyboard.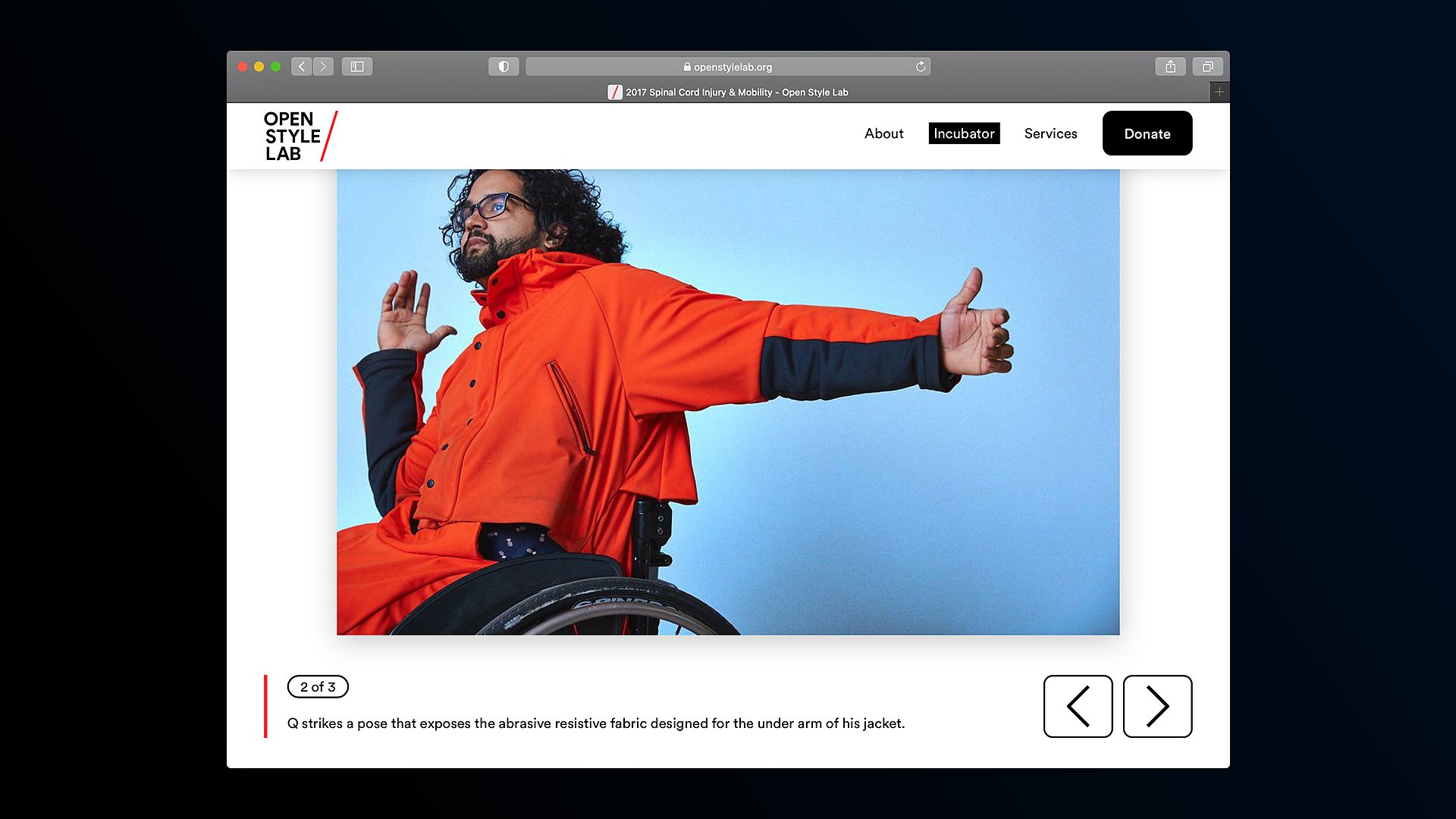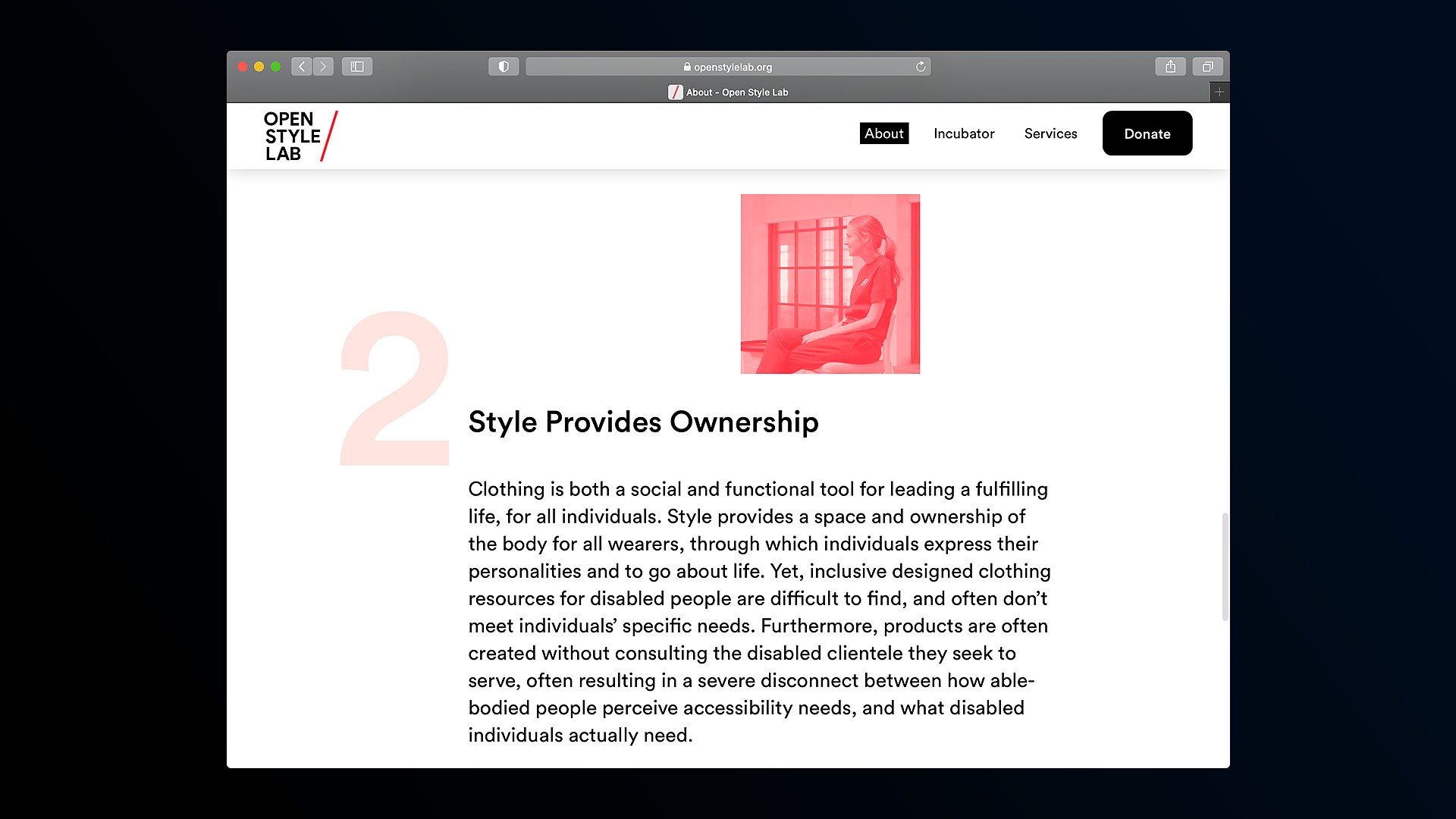 ---